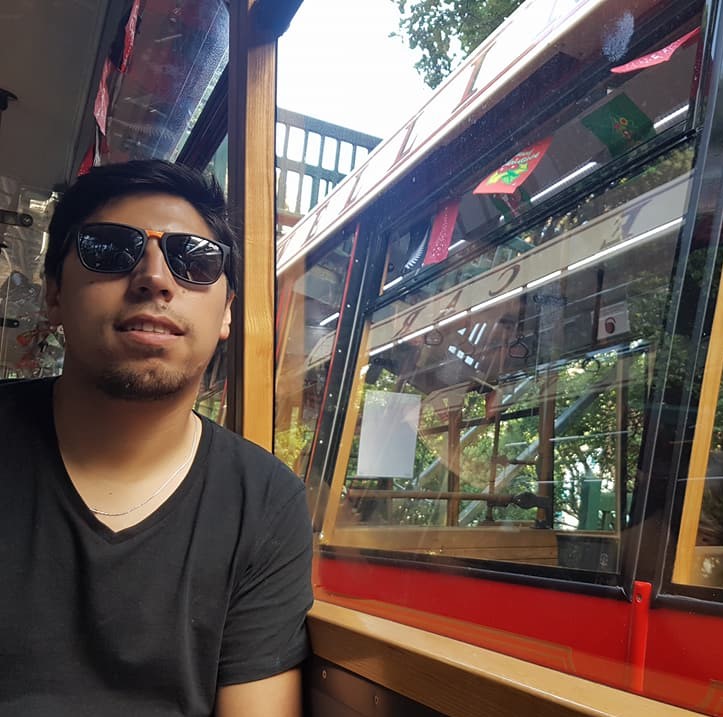 Ezequiel F.
Full-Stack Developer
About me
What I love
Hi, I am Ezequiel Fernandez, a Full-stack Developer from Argentina but currently living in New Zealand. I spend my days with my hands in many different areas of web development from back end programming (PHP, Python) to front end development (HTML, CSS, and Javascript), database management, user experience and web applications.
I spend a lot of time learning new techniques and actively help other people learn web development through a variety of help groups and writing web development tutorials for my website and blog about advancements in web design and development.
Aside from web development, I enjoy spending my time with my girl, friends, brewing beer, playing with Blockchain and playing & watching soccer.
My passions
What I love
Technical Skills
I am good at
I do what I do because I love it. Special attention to details is my premise. Along my career I have been learning how to manage teams and small to medium size projects with success and enhance my development expertise.
Work Experience
Previous jobs
Senior Full-stack Developer
Studio Publica Group
February 2018 - Present
I create websites and apps for a lot of clients using PHP / MySQL / Javascript / Laravel 5,7,8 / Wordpress / Vue Js / Sass / Html5 / Aws
Developing, refactoring, improving performance and debugging features and products.
Developing API Rest on Laravel and Wordpress
Wordpress Plugins development
Using some features from AWS
Using Web services like Payment Gateways, Crm integrations like Vend, DHL, Accredo, Unleashed.
Sometimes working as a reviewer and sometimes with reviewers of code.
One of the biggest jobs was to create a web application to generate the roster for workers based on flights scheduled and variations from different airlines. I have been involved on several e-commerce projects and many websites and web applications that have helped to my skills a lot.
Application Software Developer
SportZone
August 2017 - January 2018
The role was to develop, code and create a Web App and sport tournaments management software for the NZ Football Company online services. This position is a key one to help the company to continue growing and be able to both engage in new customers and also deliver products to their customers the best they can.
Show initiative and think outside the box to bring forward fresh ideas.
Using Api for Xero, Google and Social Networks. Push alerts and Sms.
Using Php based Laravel Framework, Javascript and Git.
Full-Stack Developer
Marco Marketing Consultants
March 2015 - July 2017
Working with designers, Front End and project management staff to capture requirements for the functional elements of website projects. Also responsible for liaising with clients and ensuring that all work carried out complies with standards and guidelines.
Building PHP websites and Crm using PHP based frameworks. Laravel and Drupal.
Testing and validating work produced as part of the development process.
Developing advanced database driven websites & systems including eCommerce.
Developing compatible User Interface functionality using jQuery, Angular & other libraries.
Working in a data analyst role and with business intelligence applications like Power BI and creating -data warehouses.
Documenting features, technical specifications & infrastructure requirements.
Working with a multi-disciplinary team to convert business needs into technical specifications.
Using and creating Api services Rest.
Education
Academic career
PHP Developer
UTN - Universidad Tecnologica Nacional
Graduated Certificate
The objective of this course was to improve my back-end skills. I have studied at the University founding this very interesting, in 2013.
System Engineer
UTN - Universidad Tecnologica Nacional
Studied in Argentina (4 Years)
I had the pleasure of study in this amazing university. It was so hard and I found it very helpful to my personal development.